Term Dates:
Term 3, 2019 is an 8 week term beginning on the Thursday 18th and Friday 19th July
You can enrol anytime before or during the term .
If you enrol after term starts you will just be charged for the classes that are remaining and home materials.
Term Fees for Foundations, Level 1,2,3:
You can choose!
Digital Kindermusik Kits are part of your standard enrolment. If you choose deluxe enrolment you receive digital and the physical Kindermusik Kits (2 books, 2 CD's and an Instrument).

$130 including Digital Kindermusik Kit x2
$65 - Babies under 4 months enrolled in Foundations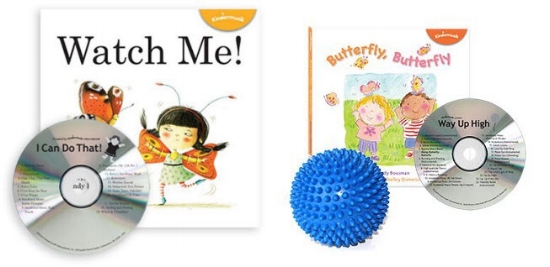 Foundations & Level 1: $160 including both Digital and Physical Kindermusik Kits
Level 2 & 3: $155 including both Digital and Physical Kindermusik Kits
Kindermusik for the Young Child 5 -7 years
Term 3: $160 includes classes and Kit
Term 4: $110 classes $80 Kit (if needed)
This Kindermusik Kit includes: Children's Folder, Games Bag, Family Songbook, Home CD, Carry Bag, and a Glockenspiel w/mallets
Creative Kids Studio Policies:
Make up classes:
Creative Kids Studio has a flexible make up policy where you are always welcome to attend a make up class on a different day or time that suits (please book in though as classes can sometimes be full). We do appreciate a call or email when a child is unable to make a class.
Getting the most out of Kindermusik classes:
Our little guys and girls can get distracted very easily so we do request that toys, drinks and dummies be kept out of sight, and that snacks be finished prior to class whenever possible.
During the class, the best thing you can do for your child is actively participate and enjoy yourself. You are your child's best teacher, so when they see you modelling different ways to engage with the activities, they will be more comfortable and open to participating too.
Don't be discouraged if your child is not actively participating in class. It is not uncommon for a child to attend several classes before feeling comfortable in class. We hear from parents all the time whose children are quiet in class, but when they get home the child sings the songs and does the activities! Just remember that the home is the most important learning environment and you are your child's most important teacher. The classroom is intended to give you tools to bring the music and learning home. You and your child will benefit enormously from the Kindermusik experience, especially if you make active use of your Home Materials. Making time for music in your everyday life at home through the week makes all the difference in a child's comfort and participation in the classroom.